WHO: COVID-19 still an international health threat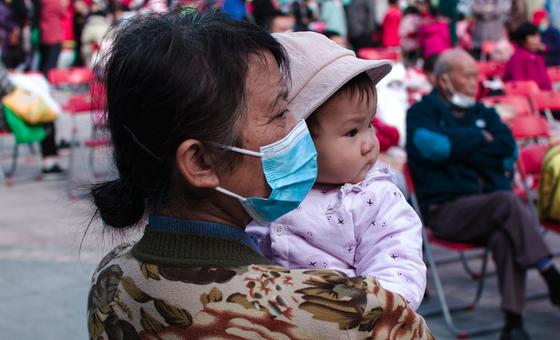 This decision of Dr. Tadros, last Friday Coronavirus Disaster Committee of the meeting held in Geneva by videoconference advice came after.
The committee said: "There is no doubt that this virus will continue to exist in the body of humans and animals, as a permanently established pathogen, for the foreseeable future."
Three years have passed since Covid-19 was declared an international public health emergency. This virus was first recorded on December 31, 2019 in Wuhan, China.
always lethal
Although the world is a better place than it was when Omicron infections spiked a year ago, the UN health agency's chief executive said that over the eight weeks, more than 170,000 cases of COVID-19 have been reported worldwide. Even more deaths have been recorded.
Dr Tadros noted that once again there has been a global deficit in surveillance and genetic sequencing of the coronavirus, making it difficult to track known variants of the virus and detect new variants.
He warned that health systems are still facing overwhelming numbers of patients with COVID-19 and influenza and other respiratory infections, while they are severely understaffed and health workers are exhausted.
importance of vaccine
The head of the UN health agency also stressed that the role of vaccine, therapy and diagnosis still remains very important in the prevention of this serious disease. Thanks to their help, everywhere in the world, the pressure is removed from health systems and health workers and lives are saved.
He said that despite the proven effectiveness of these measures, the response to COVID-19 in many countries is still crippled as these countries are unable to provide these facilities to their most needy population, the elderly and the poor. health workers.
WHO latest information on cornavirus According to WHO, the number of confirmed cases of Covid-19 infection globally is around 75 crore, 25 lakh, in which around 68 lakh people have died.
Participants at the WHO COVID Emergency Committee meeting learned that globally, approximately 13.1 billion doses of COVID-19 vaccines have been administered.
Committee members expressed concern about the insufficient availability of vaccine doses in low- and middle-income countries and among most-at-risk groups globally. Along with this, concerns have also been raised about the uncertainty related to emerging types of viruses.
pandemic fatigue
The committee also noted that due to pandemic fatigue and low risk perception, people are now making less use of public health services and social measures, including wearing face masks and social distancing.
In its recommendations, the UN health agency urges countries to exercise caution and continue to submit surveillance and genomic sequencing data to it.
The WHO meeting was informed that well-targeted public health and social measures should be used where necessary, and the most vulnerable communities should be vaccinated, in order to reduce the severity of the disease and the number of deaths.
The United Nations health agency said it was important to address public concerns about COVID-19 and why it is important to implement containment measures that will marginalize the coronavirus.
The emergency committee stressed that although the global prevalence of Omicron variants is very high, infection does not necessarily mean that they will lead to serious illness, while earlier variants were of particular concern.
WHO: COVID-19 still an international health threat