The government wants to tax drivers per kilometer. This Darrell Issa Bill Might Stop Him
The federal government and several state-level entities have spent years trying to impose a new tax on drivers that would charge them for every mile driven, but a new bill from Rep. Darrell Issa, R-California, aims to put end to this longing. for real.
Issa introduced the No Track No Tax Act last week, which prohibits the federal government from allocating funds to develop a system to track drivers and assess a tax for every mile driven.
Issa's bill is a reaction to the San Diego County Regional Transportation Agency's plan to tax drivers for every mile driven to generate billions in revenue to expand public transit in that city. Issa says this type of planning is an excessive attempt by the government to force people out of their cars and onto public transportation, and he notes that the San Diego agency has explicitly acknowledged the goal of trying to "change behavior".
CALIFORNIA DEMOCRATS CONSIDERING WEALTH TAX – INCLUDING FOR PEOPLE WHO MOVED OUT OF STATE
But Issa is also sounding the alarm that the technology needed to implement a "vehicle miles traveled" tax, or VMT tax, would also give government officials the power to track people's movements.
"The mileage tax is only activated by a mileage tracker – a device that tracks drivers and captures wherever they go," Issa said. "This is a dangerous government intrusion, and the potential for misuse and exposure of personal data can be limitless."
"The very concept of tracking the movement of every American by position, by mile, and then taxing them on it is a direction contrary to the fundamental tenets of our Constitution and the free flow of commerce," Issa told TOU Digital. "There's already more than enough tracking in America, most of which requires a warrant."
CALIFORNIA FACING A BUDGET DEFICIT DESPITE A SURPLUS OF NEARLY $100 BILLION LAST FISCAL YEAR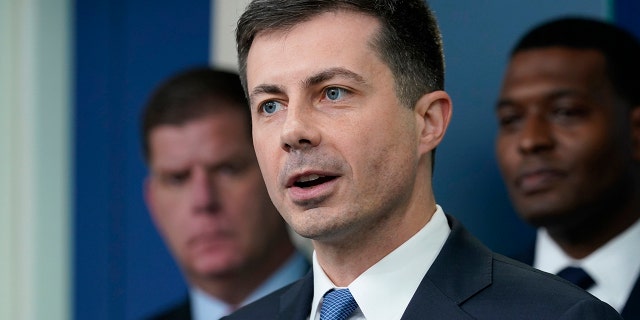 Issa said his bill would likely be enough to stop San Diego officials from moving forward with their plan to charge drivers per mile, because the transit agency is heavily dependent on federal funding.
But Issa's bill would also prevent the federal government from pursuing the idea, as it states that no federal funds could be used to "study, propose, establish, implement or enforce a state mileage tax." , local or federal".
More than a decade ago, the Obama administration's Department of Transportation floated the idea of ​​taxing cars per kilometer to generate more infrastructure revenue. This plan envisioned installing trackers on every car that would record the distance traveled at gas stations, which would have equipment that would record and send that data to the government for tax collection purposes.
That idea came to nothing, but the $1 trillion infrastructure bill that President Joe Biden signed into law in 2021 included language calling on the Department of Transportation to launch a pilot program to explore the idea of ​​a VMT tax.
LIST OF COMPANIES LEAVING CA GROWS AS BLUE STATE EXODUS TREND CONTINUES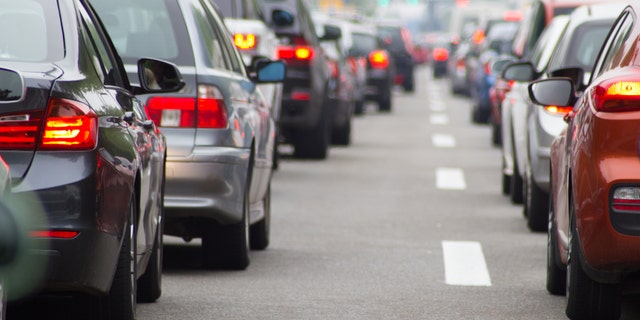 The infrastructure bill called on the department to create a Federal System Funding Alternatives Advisory Council to explore the idea of ​​a "per-mile user fee" as a way to generate funding for highways based on distance traveled by people. The bill called for the use of volunteers in all 50 states to begin testing this new system, and it envisioned the use of in-vehicle equipment, auto insurance company data, cellphone data, and data from mobile phones. other ways to track how far people have travelled.
While the law states that the Advisory Council on Federal System Financing Alternatives should be operational by February 2022, department spokespersons said that as of the end of last year, it was not still in place.
TOU
Issa said it made sense to try to pass his bill now and not count on further delays at the Department of Transport. He quoted the line former President Ronald Reagan made famous about the government's vision of how to raise money from the private sector: "If it moves, tax it."
"He's the one that definitely moves," Issa said of the idea of ​​taxing cars, "and they'll tax him for every mile he drives."
The government wants to tax drivers per kilometer. This Darrell Issa Bill Might Stop Him