Cardano (ADA) finally enters a strong uptrend, here's what it could bring
Arman Shirinyan
Cardano has entered an uptrend, but it is not yet clear if that would be enough for an extended reversal
Cardano (ADA), a popular smart contract platform, appears to be sitting on a robust support level following its recent uptrend that started in early March. This trend could potentially set the stage for a significant long-term reversal, something ADA hasn't seen in about two years.
The most recent price performance shows that ADA has gained over 18% in value over the past two weeks, with an increase of 1% over the past 24 hours.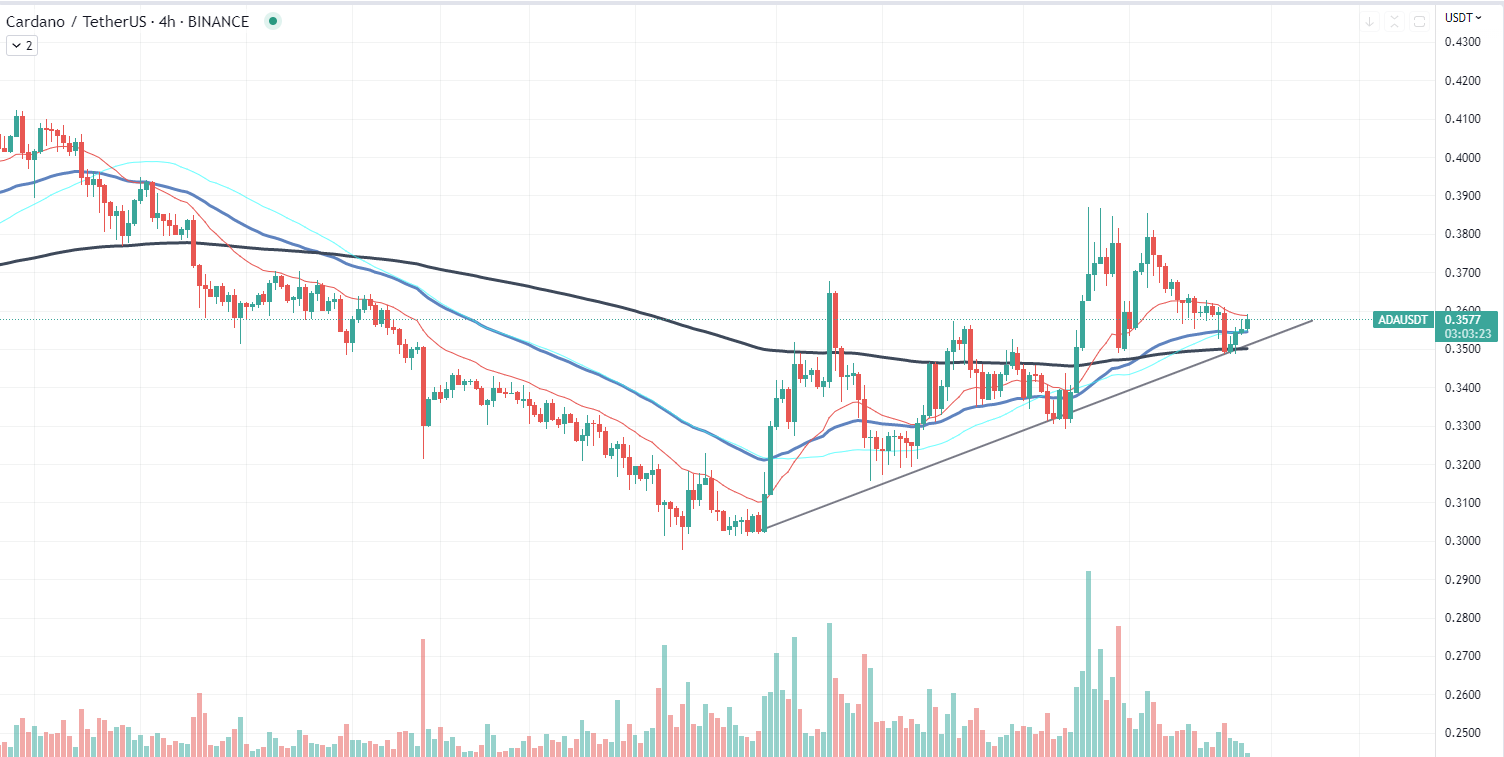 The strong support level formed during the local ADA uptrend can provide a crucial foundation for the asset as it attempts to break out of its multi-year downtrend. If Cardano can maintain its position above this support level, it could instill confidence in investors and traders, attracting more buyers and pushing the price even higher. This scenario could result in a substantial bullish reversal that the cryptocurrency has been eagerly awaiting.
Cardano's recent price increase has been accompanied by several positive developments within the project, further boosting investor sentiment. One such development is the continued bull market that has been fueled by the bank run in the United States. According to reports, many investors view digital assets as a safe haven during the turmoil in traditional markets and banks.
As ADA continues to gain in value, keeping an eye on key technical indicators and levels, such as its current support level, is essential to determine if the asset is ready for a long-term reversal. If Cardano can sustain its momentum and successfully break through important resistance levels, it could signal the start of a new era of growth for the cryptocurrency.
Cardano (ADA) finally enters a strong uptrend, here's what it could bring