African leaders pledge to end childhood AIDS by 2030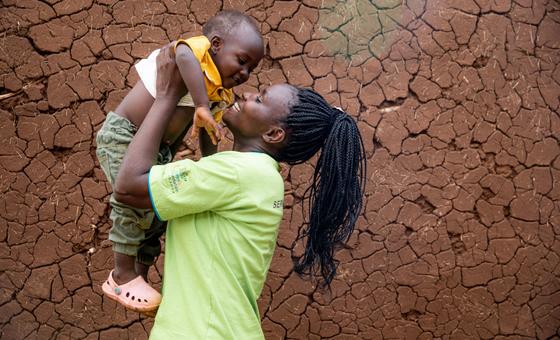 This first ministerial meeting of the Global Coalition to End Childhood AIDS is a step towards action to ensure that all boys and girls infected with HIV have access to life-saving treatment, andWomen infected with IV can also give birth to their children in a virus-free state.
Ministers and representatives presented such plans at this meeting, which include providing testing facilities to more pregnant women and connecting them to treatment facilities. Along with this, this also includes detecting infants with HIV and ensuring their health care.
hope and despair
International partners explained how they would help these countries achieve these goals.
United Nations agency leading global efforts to end AIDS UNAIDS Winnie Byanyima, Executive Director of Where is"This meeting gave me hope."
"The disparity that touches my heart is inequality for children living with HIV, and leaders today expressed their strong resolve to take the necessary steps to address it.
one death every five minutes
Currently, a child dies every five minutes from AIDS-related causes around the world.
World Health Organization According to the WHO, almost half of children living with HIV, or about 52% of children, are dependent on life-saving treatment, while 76% of adults are dependent on drugs.
Although only 4% of the total number of people living with HIV are children, children account for 15% of AIDS-related deaths.
commitment and support
The United Nations Children's Fund UNICEF welcomes the commitment of these leaders and pledges its full support to the agency.
UNICEF Deputy Director Anurita Baines says every child has the right to a healthy and hopeful future: "We cannot ignore children in the global effort to fight HIV and AIDS.
The Global Coalition to End Childhood AIDS, held in Montreal, Canada in July 2022. AIDS conference established it was done.
Following this first ministerial meeting – Dar es Salaam Action Statement was adopted unanimously.
no room for negligence
Tanzanian Vice President Philip Mpango called for a cooperative move forward.
He said: "We must all play our part, according to our abilities, to end AIDS among children.
"The global alliance is the right direction, and we cannot remain complacent or complacent. 2030 is knocking at our door.
Tanzania is one of 12 high-burden countries, and has joined the first phase of this coalition.
The other countries are Angola, Cameroon, Ivory Coast, Democratic Republic of Congo, Kenya, Mozambique, Nigeria, South Africa, Uganda, Zambia and Zimbabwe.
African leaders pledge to end childhood AIDS by 2030